What if you could tap into the wellspring of divine guidance that is available to you?
You can!
You are a divine being in human form.
As such you are deeply intuitive.
Your soul is wise and speaks to you in whispers, nudges, inspiration, serendipity and more.
Even if you don't yet understand the subtle language of your soul, it is there.
This 6-week class is designed to teach you the basics for attuning to your Divine Guidance.
You will learn methods for connecting with your Angels, Guides and your Higher Wisdom Self. The voice of the Divine not only speaks to you… it is a part of you and speaks through you. As a collective, we're in the midst of evolving these gifts. Allow yourself to come together in this loving, supportive group. 
We will be exploring various themes of your Divine Journey. These will help you build a strong foundation as you continue awaking to your intuitive gifts.
Divine Mystical You
You are a mystical magical being. The greater part of you is timeless and filled with expansive wisdom that goes beyond your intellect.  As you awaken to your divine knowing, life blossoms open.
Your Divine Team
You have a team of angels and guides who love and support you. They are helping you find your way and loving you through every moment of your life. We're going to help you deepen in your soulful connection with the mystical guidance that is here for you.
 Your Intuitive Gifts
Yes, YOU have intuitive gifts.  They're a part of your essence. You carry them like a treasure chest within you. They've always been a part of you. The language can be subtle, though, so you may not know it is whispering to you. Together we are going to explore how your gifts flow through you.
Discerning Between Ego, Intellect and Divine Guidance
This is a BIG one. There are many aspects to consciousness and it's easy to get confused about which aspect of "you" is speaking.  We will be exploring methods for finding your way to your higher guidance. Hint: the voice of the Divine comes through with love, expansion and compassion. 
The Language of Love
This might sound overly simple, but learning to connect with the language of love will help you awaken to your soul's wisdom, your divine team and your path of light. We will be exploring what this language sounds like as it flows through you. We are each unique messengers and there is a way that the language of divine love flows through you.
Energetic Hygiene
As you open to your intuitive gifts, it is not uncommon to become more sensitive to the energies of the world. You will be learning methods for taking good care of your energy so you will feel loved, supported and revitalized as a result of opening to your Divine Intuition.
You will receive:
6 weekly calls with Laurel
Encouragement and love from Josephus & the Wisdom Council (a group of angels & guides channeled by Laurel)
Weekly emails with inspiration, guidance and suggestions for deepening your divine connection
A private Facebook group where you can connect with classmates.
Recordings of all calls
Please consider this class if you would like to:
Meet weekly with a loving and supportive group
Build confidence and receive encouragement in sharing your mystical abilities
Enjoy the pleasure of sharing this journey with other like-minded people
Deepen your connection with your intuition and guidance
Receive mentoring as you awaken to your mystical gifts
Begins Monday, February 5th, 2018
  Mondays: 2/5, 2/12, 2/19, 2/26, 3/5 and 3/12
Time: 10 am to 11:30 am PT
*All calls will be recorded so if you cannot attend live, you can listen at your convenience.
Class: $297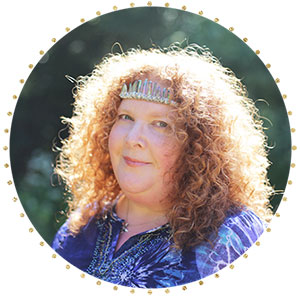 LAUREL BLEADON-MAFFEI
ANGELIC PRACTITIONER + ENCOURAGER OF SOULS

Laurel specializes in helping people connect to their divine team of angels and guides, and to the infinite love and support available to them as they step boldly onto their authentic paths. After years working as a successful executive in the entertainment industry, Laurel switched gears entirely, honoring her mystical and intuitive gifts by offering classes, angel readings, channeling and spiritual mentoring.  Today, her Illuminating Souls Facebook page provides daily inspiration to over 270,000 followers. Laurel holds a Master's in Spiritual Psychology with an Emphasis in Consciousness, Health and Healing from the University of Santa Monica.