If you're wondering where to begin…
If you're not sure what to offer…
If you're not sure about how to publish a newsletter,
offer a teleclass or optimize your use of social media…
I'm going to teach you.
This class will give strong foundation on how to launch or bring new vitality to your soulful business. You're going to learn a little bit about a lot of things.
I specialize in working with healers, intuitives, coaches and other soul-centered practitioners. If you're here to inspire others, I'm here to support you.
In 2005 when I was getting ready to launch Illuminating Souls, I wasn't sure where to begin. I'd had a successful corporate career, but doing angel readings and teaching classes was something entirely different. There was so much to learn! And then there were the layers of fear and doubt to navigate.
This class is inspired by that part of my journey.
 Topics Include: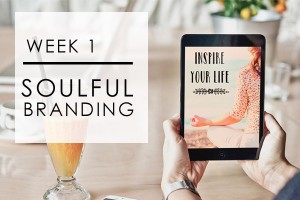 Week One: Soulful Branding
In week one we will explore connecting with the wisdom of your soul and your angelic team when it comes to branding your business. We'll get you out of your head and into your heart and soul.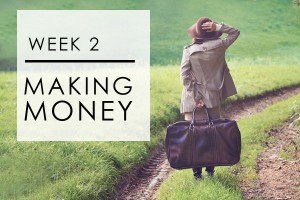 Week Two: Making Money
Yes, you can make money as a light-bearer. In this week we'll explore your money myth and help you connect with a healthy relationship with prosperity, your rate card and having the "money" conversation with clients.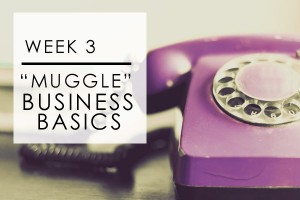 Week Three: Muggle Business Basics
This is a "how-to" class for building a strong 3-D foundation for your business. We'll explore topics such as: Should you have a separate phone line? How do you conduct a conference call? Do you need an email marketing service? (hint: answers are yes, it's easy and yes)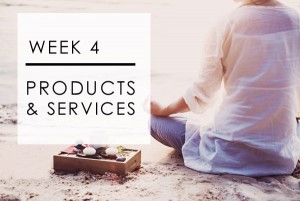 Week Four: Your Services and Products
In this class we'll explore various ways you can bring your message, services and products to your audience. Yes, there are many options. The key is attuning to your guidance about bringing your work forward. Do you want to work with people one-on-one? Teach classes? Write a book? Do home clearings? What is asking to be born through you?
Week Five: Graphics for Business
Hiring a graphic designer is great. But sometimes resources require you do it yourself. Don't let that intimidate you, though. These days there are wonderful online tools that make it easy to make your own graphics for business. In this class I'll teach you how to use them.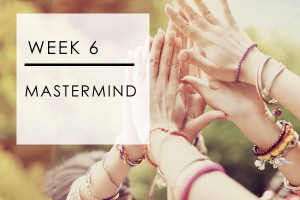 Week Six: Masterminding
In our final week you'll have the chance to receive group support, brainstorming and feedback about the topic of your choice regarding your business. Want feedback about your web site? Need ideas for reaching your local audience? Wondering what to blog about? We're here for you!
Also Included:

Coaching Session with Laurel ($125 value)
In addition to six powerful classes, you'll also receive a one-hour angelic coaching session with me. You choose the area of focus and I'll pull out my bag of tricks to help you amp up your business.
MP3 Recordings:
Access to MP3 recordings of all classes & your coaching session with Laurel
Resource List:
I have assembled a list of some of may favorite resources including valuable information about teleconference providers, printers, stock photography sites and much more!
Are you wondering if this class is for you? Please email or call me to set up a time to talk. 
New teleclass begins Monday, July 27th, 2015
(6-week class)
Class Dates: Monday, 7/27, 8/3, 8/10, 8/17, 8/24 and 8/31
Time: 9 am to 10:30 am PT
Call in Number: to be provided
Cost: $450
Payment: Check via mail or Credit Card via Paypal (expedited registration & payment available using the Paypal button below).
Over the last few years I've had the blessing of mentoring and coaching many Lightworkers. One of my great joys is in helping others step into this business. Know that your unique brand of Lightwork is needed in the world. Allow yourself to continue saying "Yes" to the magic in your soul, and beautiful adventures await!
Ideal Candidates: If you already have a Lightworker business, or are being guided to launch one, this class is for you! This includes Angel Therapy Practitioners, Intuitives, Reiki Practitioners, Massage Therapists, Hypnotherapists and all others that have a heart-centered spiritually-guided practice~!