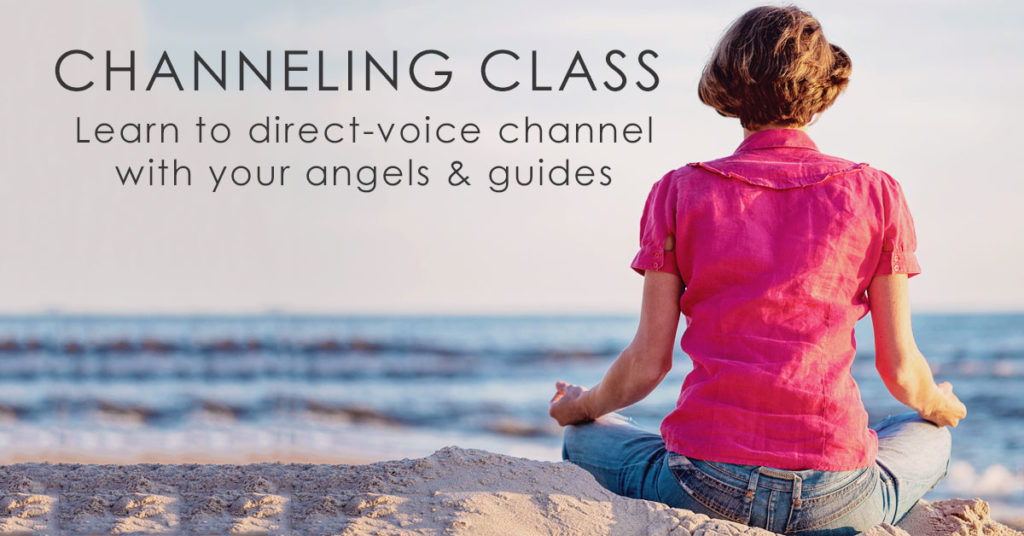 Learn the principles of channeling in service to bringing forth guidance, energy and healing from the higher realms. This includes your Higher Self, angels, guides and ascended masters.
Are you interested in learning how to channel?
Channeling takes many forms. It can come in through in written messages from your angels, inspiration from your higher self, direct-voice channeling of higher guides and more. In this class you will have the opportunity to open to the wellspring of loving divine guidance available through you.
Our six week format allows you time to awaken to your gifts.

Channeling is more than learning a skill set. It involves energetic calibration and learning to attune to the way higher guidance moves through you. This takes time. Our six week format will allow you time to awaken more fully to the way you receive your messages. We'll explore connecting with your Higher Self, bringing forth written messages from the angels, direct-voice channeling and more.
Josephus & the Wisdom Council will co-facilitate every class with me & will provide you personalized coaching to assist you in attuning to your own group of Guides! This is a sacred and loving way to learn channeling.
Benefits:
Open to direct communication with your Higher Self, Angels & Higher Guides
Strengthen the connection with your Authentic Self
Experience your gifts growing week-to-week
Receive energetic attunements in service to your ascension
Discover more of your Mystical Gifts
Meet other Lightworkers in a supportive and vibrant environment
Receive mentoring & support from Laurel & Josephus & the Wisdom Council
6 Week Teleclass:
You Will Receive:
Classes: Six informative and high-vibration classes designed to assist you in awakening to your Higher Guidance
Coaching: You will receive personal coaching from Laurel and Josephus & the Wisdom Council during each class
MP3 Recordings: Access to MP3 recordings of all classes (available to teleclass participants only)
January 2018 Channeling Class
(6-week class)
Class Dates: Wednesdays, 1/24, 1/31, 2/7, 2/14, 2/21 and 2/28
Time: 8:30 am to 10:00-ish PT (10:30 am CT/11:30 am ET)
Cost: $450
Because of the nature of this class, before registering, please email me so that we can set up a time to talk to make sure it is a good fit for you.
---
If you're excited by the idea of receiving direct messages of Higher Wisdom, please consider joining us for this high vibration class! It will provide a terrific opportunity to connect more deeply with your guides and create the space for your own channeling gifts to emerge.